Michael Beckley joins Canvas and Cave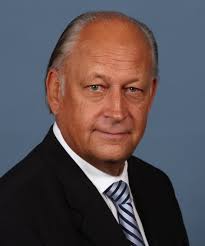 Toronto – April 13, 2017 – Canvas and Cave Inc. continues to strengthen our Board of Directors and is delighted to announce the addition of Michael Beckley, FIH, CHA.
Michael has extensive experience in the hotel industry, most recently serving as Senior Vice President of Development for Marriott International in Canada.
"Michael is an iconic figure in the hotel industry, his hotel development experience, both in Canada and the Caribbean will be a terrific asset to Canvas and Cave as we develop our brand" states Sarah Thomson, President and CEO of Canvas and Cave Inc.
Michael has over 50 years of hospitality industry experience gained in Europe, Bermuda, The West Indies and Canada. He currently works, in an advisory capacity, at CBRE Hotels after recently retiring from Marriott International as Senior Vice President, Lodging Development, growing the company across Canada from 17 hotels to 162. Michael was the former President of Commonwealth Hospitality. A company he was with for 23 years, until the company was sold in 1999. He also spent over a decade in the resort sector with responsibility for five luxury resorts in Barbados and Bermuda. He is a graduate of Westminster Hotel School in London.
-30-
Please follow and like us: